Winter Weather Tips for Teleworkers and Office Workers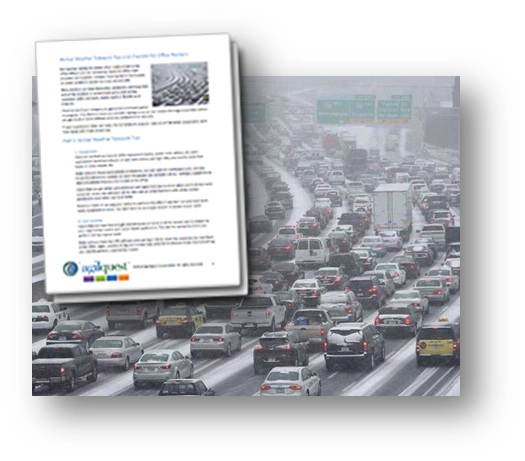 When you can't make it into the office due to inclement weather, you lose productivity and your organization loses money. Most organizations allow for Telework during these times, but are you prepared to work remotely? Do you have everything you need to work from wherever is best for that day?

Download this checklist for being prepared to work remotely during winter weather or some other location-specific event. Find out how to be prepared to work from somewhere other than the office when your office is inaccessible.

Don't lose productivity because of winter weather!
Access the Winter Weather Guide Now
Please enter your information for access to the Guide