Workers need to know how they will work, communicate and thrive in the new mobile and telework environments. AgilWork e-Learning for Workforce prepares workers and managers for their new mobile work environment.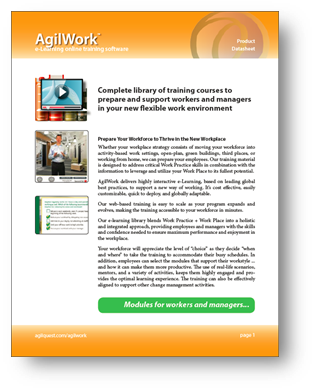 Download the AgilWork datasheet to learn what's included in the complete library of training courses and how these modules provide the training and understanding that leads to buy-in and user adoption for new workplace programs and the significant culture changes which accompany such changes.


Prepare your workers and managers for your new workplace

Access the AgilWork datasheet now to find out how training will help your employees transition!